REPRODUCTION OF AUTHENTIC AEC & BUS ACCESSORIES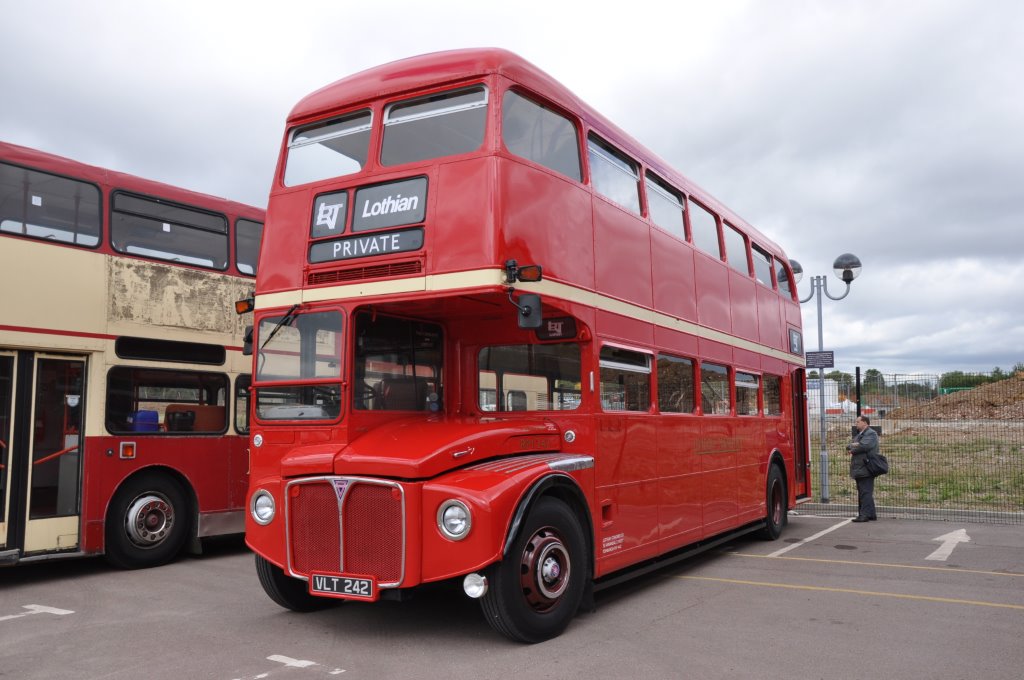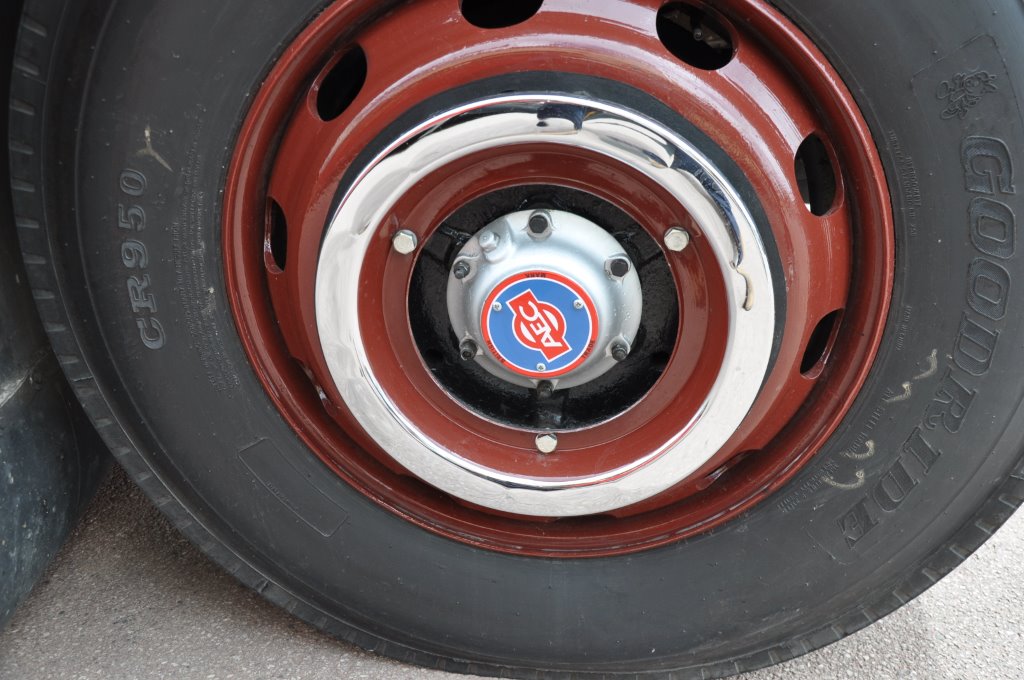 About Us
AEC BADGES AND WHEEL TRIMS
Hours painstakingly spent on restoration are inevitably compromised by those elusive finishing touches. Hydrajaws Limited now provides several items for these classic buses and trucks from AEC – brand new wheel nut guard rings, rear axle hub covers, and AEC hub badges.
Manufactured to original specification in high-quality chrome plated steel. The nut guard rings and axle hub covers have not been available in such quality and yet at reasonable prices for many years. Both items fit all AEC buses and trucks from the 1930s through to the end of manufacture in 1979. Typical applications include Regal, Regent, Reliance, Renown, and Bridgemaster buses, Mercury, Mammoth, Mammoth Major, and Mandator Trucks.
Hub badges are manufactured to original specification vitreous enamelled finish in the traditional blue, red and white colours of AEC.
Spun aluminium rear wheel discs can be supplied for RT, RF, RM Daimler and Guy buses and exclude fitting brackets.
Front hub covers for the Daimler Fleetline are also available.
Remanufactured headlamp rims are fitted to many of the Routemasters operating heritage routes in London and were applied to RM2217, the last RM to run on the 159.
PLEASE NOTE:
All prices do not include VAT or Postage & Packaging
Products for Classic Cars
Oil Filter Adaptor for Classic Cars (171-001)
Hydrajaws has developed an oil filter adapter to enable classic car owners
to fit a modern type of canister filter to their engine.
Price £31.00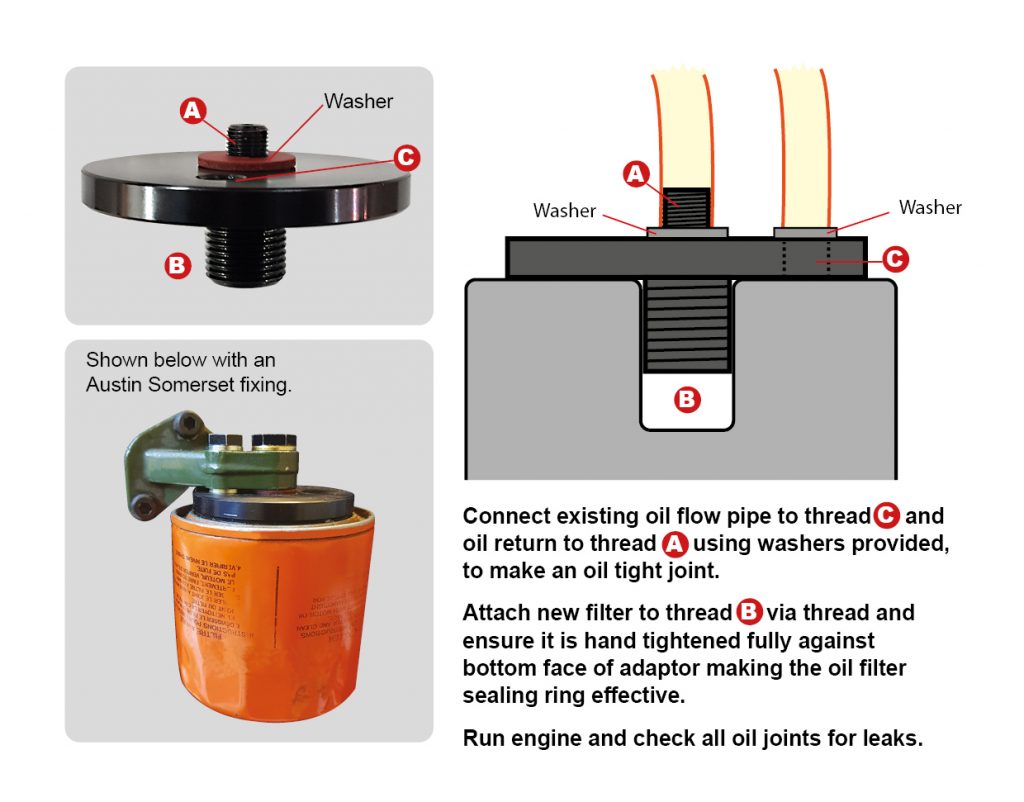 Suitable for use on the following classic cars:
Make
Models

Aston Martin

Aston Martin four-cylinder

models 1950-55

Austin

Austin A40 Somerset 1952 – 1954




Austin A40 Devon 1947 – 1952


Austin A40 Dorset 1947 – 1950
Austin A40 Sports 1950 – 1953


Austin A40 Commercials 1947 – 1956

Bedford

Bedford HC 1940 – 1948




Bedford JC 1940 – 1948




Bedford PC Van 10-12 cwt  1948-51

Ford

Ford Anglia 1947 – 1959
Ford Prefect 1947 – 1959
Ford Popular 1953 – 1959


Ford 10 cwt. Van 1947- 1955

Jowett

All models 1938 – 1939

Morgan

All models 1947 -1955

Vauxhall

Vauxhall 10 1938 – 1948
Vauxhall 12 1939 – 1946
Vauxhall 14 1939 – 1948
Vauxhall 18 HP 1938 – 1948


Vauxhall Wyvern Square Engine 1949 – 1952

Singer

Singer 9 1932 – 1937


Singer 10 HP 1946- 1951

Standard

Standard Flying Nine 1937 – 1939


Standard Ten hp 1937 – 1939
Replaces the following obsolete filters:
| | |
| --- | --- |
| Make | Ref Number |
| AC | A40U, FZ2, FZ3, ZR1 |
| Austin | 3H1112, 3H1968, 8G701 |
| Bedford | 1042355 |
| Ford | E93A-18660A1 |
| Fram | PS1, PS5/1, PS5PL |
| GUD | GR1, Z4 |
| Kneich | FO215 |
| Kralmator | K14 |
| Purolator | M340, MF2500A, MF2500 |
| Singer | C7059 |
| Vauxhall | 1042355 |
| Wix | 5T, WF5 |
| Wipac | CA453 |